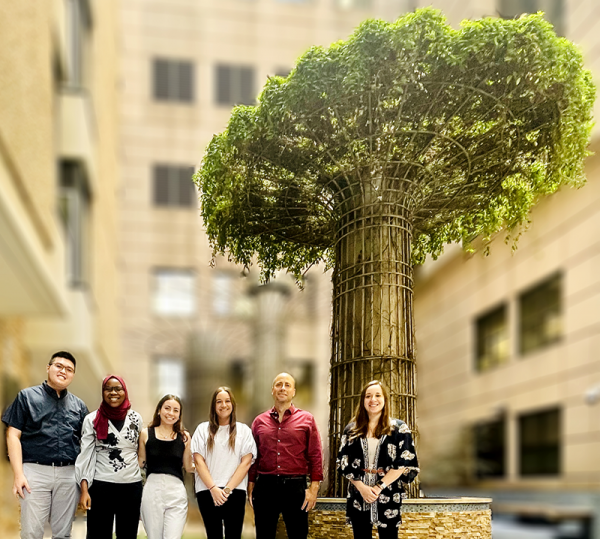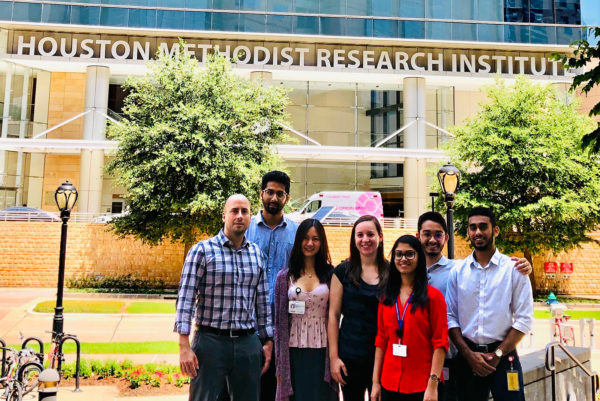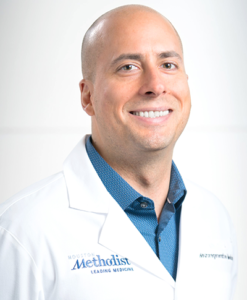 Robert Krencik, PhD, studied neuroscience at the University of Wisconsin-Madison with Su-Chun Zhang, MD, PhD, where he devised the first cellular system for the efficient generation of human glial progenitors and astrocyte subtypes from pluripotent stem cells. He conducted research as a postdoctoral fellow at the University of California San Francisco with Erik Ullian, PhD, where his studies illuminated mechanisms for human astrocytes in controlling the timing of synaptic plasticity. Currently, his lab is using organoid-like sphere cultures as a disease model of the human nervous system.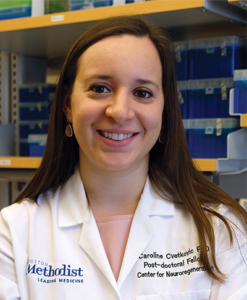 Caroline Cvetkovic, PhD
Postdoctoral Fellow, 2017-present
Caroline Cvetkovic, PhD, earned her doctorate in bioengineering at the University of Illinois at Urbana-Champaign. Her doctoral work was focused on building engineered cellular systems with the ability to sense and process information, respond to external stimuli, and produce force. Her research integrated neuromuscular tissue engineering, 3D printing, biorobotics, and biomaterials, and she contributed to the first demonstrations of bio-inspired machines powered by electrically and optogenetically stimulated skeletal muscle. In the Krencik Lab, she is developing human stem cell derived 3D neuronal tissue cultures that can be used to study various aspects of development and degeneration, while determining their potential for regenerative clinical therapies.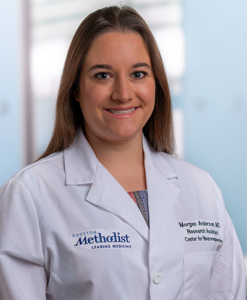 Morgan Anderson
Research Assistant, 2019-present
Morgan graduated with two Bachelor of Science degrees in Psychology and in Biochemistry at Stephen F. Austin State University in Nacogdoches, Texas. She then continued her education at Stephen F. Austin State University and earned her Master of Science degree in Natural Sciences with a focus in Biochemistry. Her thesis work was focused on the interaction of UNC-45, a molecular chaperone that is specific to the muscle protein, myosin, and its interaction with other proteins. In the Center for Neuroregeneration, she is working in the Astrocellular Therapeutics Lab where she uses human pluripotent stem cells to understand how to promote nervous system regeneration. In her free time, she enjoys spending time outdoors, weight lifting, snow skiing, and fermenting foods at home, such as sourdough bread and kombucha.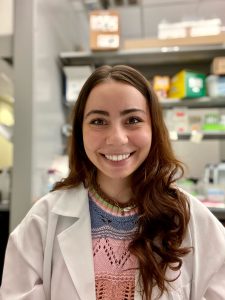 Samira Aghlara-Fotovat
Graduate Student, 2021-present
Samira received a Bachelor of Arts in psychology with a minor in neuroscience from the university of Guelph, Ontario, Canada. Currently, she is a PhD student at Rice University in the Bioengineering Department, where her advisor is Dr. Omid Veiseh. Dr. Robert Krencik serves as her co-advisor. As of now, her thesis is to develop cell based therapeutics to treat inflammation in various diseases. In her free time, Samira enjoys cooking and doing hot yoga!
VISITING & PREVIOUS RESEARCHERS
Alan Ta
Previous Undergraduate Researcher, Texas A&M University, 2021
Arya Shetty
Previous Undergraduate Researcher, Rice University, 2018-2021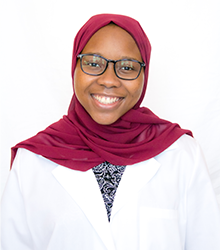 Ayisat Adegbindin
Previous Undergraduate Researcher, The John Hopkins University, 2020-2021
Raj Patel
Collaborator, Baylor College of Medicine
Debosmita Sardar
Collaborator, Deneen Lab, Baylor College of Medicine
Saba Barlas
Previous Undergraduate Researcher, Texas A&M University, Summer 2017
Anna Kimata
Previous Undergraduate Researcher, Brown University, Summer 2019
Nupur Basu
Research Assistant, 2017-2019